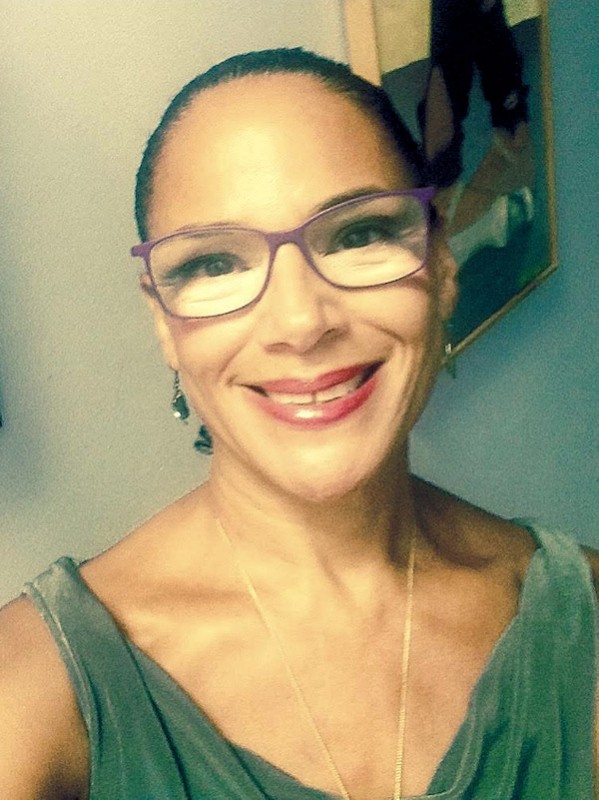 Annette T. Thomas has been teaching Vaganova Methodology for over 30 years throughout the United States and abroad. Originally trained at Carnegie Hall by the late Maria Nevelska of the Bolshoi Ballet, she also trained with Ana Garcia of the San Juan Ballet Company, Marguerite De Anguera and Mme. Alexandra Danilova of the Ballet Russe de Monte Carlo during her time at the Connecticut Regional Ballet Company. Annette has traveled the world gaining extensive training, teaching and performance experience in various forms including Contemporary, Jazz, Flamenco, International Folkloric, Character Dance, and Bharatanatyam.
Annette also studied the pedagogy of Russian Classical Ballet with Mme. Nevelska and under the tutelage of her mother who studied ballet pedagogy with the famed
John Barker
. She received her Certificate of Completion of the First Class Pedagogical Course for the Study of Classical Ballet in 2005 from one of America's leading pedagogues
Dr. Peggy Willis-Aarnio.
Annette's primary focus and proven forté is the meticulous training of teaching the fundamentals of the first year of Vaganova methodology. As it is this first year of training which is foundational to all ensuing work. She has devoted her life's' work to training teachers and coaches this vital work. She has authored 2 books and a video on the biomechanics of classical movement specifically for figure skaters and is the former director of the Russian Ballet program at Brookfield Centre for The arts. Annette currently Teaches workshops and on-line pedagogy course through American ice Theatre and is a member of UNESCO CID (International Dance Council)
"
The foundational material for all ensuing levels, this course is an absolute "must do" if you intend to teach Vaganova Methodology from a truly pedagogical standpoint. Essentially the Vaganova equivalent to "pre-ballet" (for ages 5-9) this course will teach you everything you need to know, technically, physiologically and psychologically to prepare your students for the actual work of Level 1.
In conjunction with The Ohio Conservatory of Ballet's Inna Stabrova – a graduate of the Vaganova Choreographic School in St. Petersburg, this 6 week LIVE on -line course follows the true Vaganova methodology for preparation for Level 1 in a clear, succinct, and personal manner.
By age 10-11 (Level 1) the body has already developed set patterns of growth and movement. By establishing accurate mind-body connections sooner is of paramount importance to preventing injuries as well as developing musicality and a love for dance in a way that LEADS TOWARD a true, integrated methodology.
Each 90-minute lesson is private and directed exclusively toward the individual teacher. The course cost is only $550 plus an additional $100 for the ending test video review of the teachers work by Inna Stabrova herself, and the 3 accompanying pre-ballet teaching videos created by Ms. Stabrova for this very purpose.
Before you take the Level 1 course it is highly recommended that you master the foundations through Certification in Level 0. Inquire through this website or directly with Annette at: attdance@gmail.com

Annette T. Thomas
Certified instructor in Vaganova Method
Dance Educator and Technical Consultant to Dancers and Coaches
International Folk and Character Dance
Alignment and Barre Par Terre
Past Director of Russian Method Ballet at Brookfield Center for the Arts
Creator, Author and Owner of Ballet for Figure Skaters
http://www.balletforfigureskaters
Board of Directors at American Ice Theatre (Chair of Education)
http://www.americanicetheatre.org/
Member of the International Dance Council CID of UNESCO
http://cid-portal.org/site/
To contact Annette:
attdance@gmail.com
to set up a schedule.
Annette teaches methodology, injury prevention and level 1 syllabus.
Tuition: $550 USD for 8 1&1/2 hour lessons. Students have to purchase 3 DVD's: "Advanced Beginner Ballet" and "Vaganova Syllabus for level 1" for barre and center work.
"Annette is one of the best teachers I have seen in the USA. To me a teacher is the one who never should stop learning and Annette is constantly learning, she has knowledge not only in classical ballet technique but the history of ballet. She is one of a very few teachers in the USA that appreciate character dance and understands the importance of that discipline. She is a very passionate teacher who seeks for her students to succeed. I had introduced myself to Annette's work with the wonderful book she wrote on fundamental alignment for figure skaters, which I learned a lot from. It is clear to me that for Annette the health of a dancer or figure skater is very important, and not just when they are young, but their future health. When I have questions Annette is always available to answer professionally and in a very helpful way."
Also I love the approach Annette uses for Vaganova Teaching Method. She carefully works and prepares her students by working with them on the floor exercises that are crucial for the Vaganova Method. I had a great opportunity teaching Annette's students, they were prepared for my class mentally and physically; they understood my corrections and immediately responded to them. Teachers like Annette keep the Vaganova Method alive and successful in the USA."
– Inna Stabrova